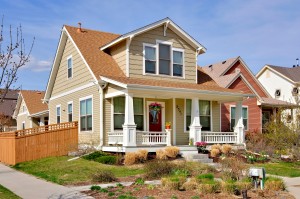 At last! Spring season is finally showing up and exterior shoots are looking all the more lively.
Spring is one of my favorite seasons to shoot exterior architecture because, at least here in Colorado, the Sun's position is just perfect for dramatic but not overly-bright light throughout the day.
Here's a recent exterior from a shoot I just wrapped up. Enjoy.